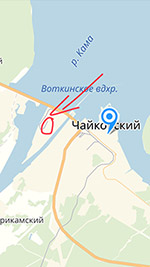 The School of Joinery was founded in November 2018 to help to pass on the skills and traditional art of building log cabins to further generations. It has taken hundreds of years to perfect this ancient and traditional form of art. The school targets those who have an attachment to working with wood, the art of joinery and who want to learn how to build a log cabin. The teaching is focused on the traditional methods of log cabin construction, while using modern technologies.
The School of Joinery is a part of Monivet company. The main area of the company's business is log cabin construction. All the skills which you will gain here have been practically tried and tested.
The school is located bear Tchaikovki city in Permsk area where both the classrooms and the production plant are located. Teaching is conducted in Russian, English or German. If a student does not speak any of these languages, an interpreter can be arranged. The course lasts 4 weeks, at the end of which the graduate, after passing an exam, receives an internationally valid certificate. If a student fails the written exam, he/she receives a diploma stating that he/she has taken the course. The course will teach you theory and practical skills in the field of log cabin construction, using traditional technologies.
Course details
Teaching is conducted in classrooms within the production plant. The classrooms are fully equipped and comply with the appropriate standards. The practical part of teaching takes place in the production plant and on construction sites.
Curriculum:
History of log cabin constructions
Techniques of the log cabin construction
Characteristics of used materials
Tools for log cabin construction
Project development
Site preparation
Traditional Norwegian roof technology
Cold and hot roofs
Wood protection
Renovation of wooden houses
Marking log houses and their transportation by trucks
Logistics and house installation in accordance with given projects
Pricing
The price of the course is € 2,800 (incl. VAT, does not include air ticket).
Other details
Tools
All necessary instruments and tools are available for your use at the school. Each student should bring his/her own protective clothing, boots, goggles and acoustic earmuffs.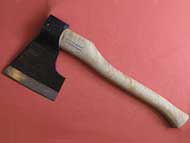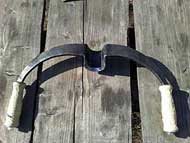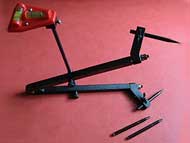 Free time activities
Since the weekends are free, there is ample time to get to know the local Russian culture and environment.
Close to the school you may rent a car and visit nearby towns. Other options include hiking (with a guide, if desired). The surrounding countryside affords breathtaking views of the Russian forests and untouched landscape.
Keen fishermen can rent fishing equipment and try their luck fishing in the local fishing districts.
Evening relaxation is enhanced by the renowned Russian sauna and its beneficial effects on your body and health.