If you are interested in attending a 1 month course at the School of Joinery in the Sokolskoye Region, please contact us using the form below.
After sending it, we will get back to you. For more details, please call Mr. Oto Doležal at: +420 731 444 295
Learn how to build your own log cabin with us!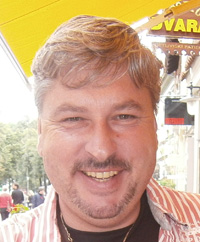 Oto Doležal
owner & director of Monivet Company Ltd.
Application / Contact form